Evaluaciones de inglésEnglish Evaluations
.

Evaluaciones profesionales de inglés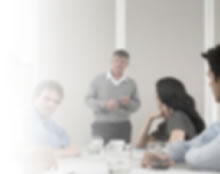 Usted será evaluado para obtener un buen entendimiento de su comptencia o capacidad en el idioma inglés. Las evaluaciones nos ayudan a nosotros (como a ustedes) a enfocar su cursos de inglés a las áreas que más lo necesiten, si decide continuar con nosotros una vez realiza su evaluación con nosotros.
En International Business Academy, nosotros adaptamos sus cursos para que pueda alcanzar sus metas. Cómo lo hacemos? Comenzamos con la evaluación de sus habilidades de idioma, ¡Antes de que tome un solo curso! Nosotros queremos saber, no solo sus objetivos y que tan adiestrado es en el inglés, sino que también sobre USTED y cómo usted se ve en el futuro para que nosotros podamos adaptarle un programa de aprendizaje que le será de mayor provecho.
Las evaluaciones profesionales de IBA proveen detalle sobre el conocimiento de los esetudiantes en el idioma inglés. La evaluación que utilizamos es estandarizada y reconocida internacionalmente.

Aspectos que se evalúan

Lectura:
Necesitará entender textos de publicaciones de ficción y no-ficción como libros, periódicos y revistas.
Redacción:
Necesitará demostrar que puede procesar información de diferentes fuentes y producir diferentes tipos de redacción como cartas, artículos, reportes y reseñas. Esto deberá ser enfocado a diferentes tipos de lectores, cada uno de aproximadamente 250 palabras.
Habilidad de escuchar:
Necesitará demostrar que puede entender el significado de un rango de material que incluye conferencias, programas de noticias y anuncios públicos.
Professional English Evaluations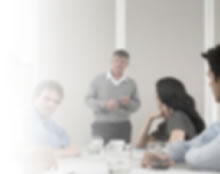 International Business Academy's evaluations are designed for people dedicated to the improvement of their careers and need valid support of their knowledge of the English language. By valid support we mean a certificate. We will issue you a certificate that ensures that you have English knowledge be it, Basic, Intermediate or Advanced. Once done with the evaluation you will be able to attach our certificate to your resume as further documentation of your knowledge.
You will be evaluated to obtain a clear understanding of your English language proficiency. Evaluations help us (and you) focus your English language training on specific areas if after the evaluation you decide to join us in one of our training courses.
At International Business Academy, we tailor your courses to meet your goals. How do we do this? We start by evaluating your language skills before you even take one lesson! We want to know, not only, what your objectives are and how well you speak and write the language, but also about YOU and what you see yourself dedicating yourself to in the future so we can create a language learning program that teaches you what you really need to know.
IBA's professional evaluation provides a detailed assessment of the student's knowledge of the English language. This is an internationally recognized and standardized evaluation that will enable you and your employer or future employer to access your English proficiency
What does IBA's professional evaluation involve?
Our professional evaluation is made up of the four most important aspects of any language: reading, writing, listening and speaking.
Reading:
You will need to understand texts from publications such as fiction and non-fiction books, journals, newspapers and magazines.
Writing:
You will have to show you can process information from different types of input to produce a number of different types of writing such as letters, articles, reports and reviews. The pieces of writing will be aimed at specific types of readers, each of about 250 words.
Listening:
You need to show you can understand the meaning of a range of spoken material, including lectures, news programs and public announcements.